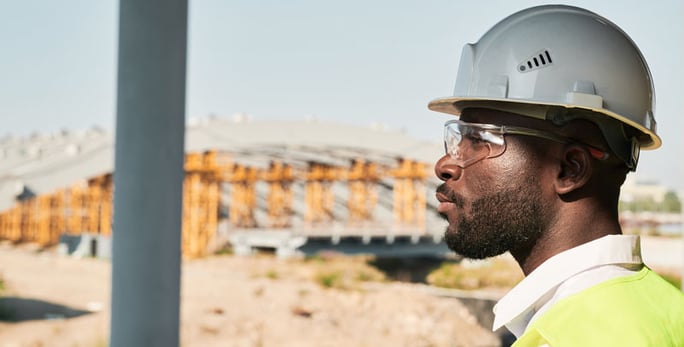 As we shared in a recent post, there are many CPQ challenges that cause pain throughout the quotation process for many organizations. But we didn't stop there, moving on to reveal specific ways a perfectly tailored CPQ application can solve those challenges, and many more.


In this post, we'll be looking at the topic of optimizing your quotation process from the other side of the coin: what are the benefits of doing so, and how will it help your business grow faster? And for an in-depth look at how CPQ can be a true competitive differentiator for your organization, check out our new eBook, Low-code for CPQ & Quotation Management Applications.

Learn more in our new eBook
"Low-code for tailored pricing and quotation applications"


Here are the top 4 ways to ensure your quotation process pays dividends across the organization.
1. Increase quote output, resulting in more orders
You don't need an advanced business degree to understand that the more quotes you send to customers, the more total orders you'll receive, even if not all quotes are accepted. But just because this point might be painfully obvious, it doesn't make it easy to accomplish. There are many reasons why salespeople don't send out as many quotes as they should, but it's (usually) not for lack of effort. It's because the process is too complex, cumbersome, and manual.

By streamlining the quotation process at every step, salespeople can fly through CPQ faster than they ever have before. Using a custom application developed in-house means that every part of the process is exactly suited to meet the particular circumstances of your organization, so you can proactively smooth any bumps in the road. For example, Siemens' custom CPQ app sends over 1000 quotes a day – and if even a small fraction are accepted, they've already covered the costs of investing in enhancing the quotation process.

2. Increase revenue and market share with a clear competitive edge
In another Business 101 lesson, there's more to market dominance than simply sending out more quotes than your competitors. And as we mentioned in our previous post, being the first quote to land in a prospect's inbox is a great start, but you need to dial in every aspect of your quotation process to set yourself apart from the competition.

By focusing on the aspects of the customer experience that buyers value the most, it's possible to "build a moat" that keeps competitors at bay. You don't have to look far to understand what customers value – simply look in the mirror. What matters to you? Speed, convenience, accuracy, and attractive design are all keys to a winning customer experience. By developing your own CPQ application, you can control each of those factors in a way that's simply not possible with an off-the-shelf solution.

3. Increase compliance by establishing clear guardrails and an audit trail
One thing that keeps legal, regulatory, and finance teams up at night: salespeople "going rogue" and sending customers quotes that are not compliant. And while robust approval processes can help, they often involve manual review that slows the quote down. Wouldn't it be great if you could lock down certain content of the quote and prevent editing, ensuring that any necessary disclosures or other statements necessary for compliance could not be altered?

Well, that's exactly what one Flowfactory customer did with the custom CPQ app they built using low-code. Depending on the circumstances, it's easy to add specific text blocks supplied by Legal, ensuring that content is always compliant, but not slowing down the process. Not only that – every step of the process can be logged, leaving behind a clear audit trail to review in case something goes wrong. Can your spreadsheet do that? Mitigate risk and avoid costly penalties by taking control of quotation compliance.

4. Transition to new, more profitable business models

Ultimately, the best way to accelerate growth is not simply to optimize your current business model to the greatest extent possible (although that's a great start!). Many industries, such as manufacturing, are transitioning to selling products as a service, attempting to replicate the success (and high market valuations) of Software as a Service (SaaS) companies. But there's often no clear or direct path to making that transition.

Frequently, what's needed is a big push to digitize as many existing processes, like CPQ and quotation management, as possible to prepare the organization for success in selling services instead of products. By designing and building powerful business applications internally using low-code technology, the path to higher profits and new markets is much shorter, because you can build quickly at reasonable costs. The more areas of your business you "appify," the more agile you'll become, allowing you to pivot toward wherever the opportunity is greatest.

As we've seen, upgrading your CPQ process presents a great opportunity to drive sustainable growth. But it doesn't have to stop there. Building apps on a low-code development platform means that every process across your business can be improved, and you're only limited by your creativity, not IT resources.
What will you build today?
Contact us to learn more about how Flowfactory unleashes the creative power of your organization, and in the meantime, learn more about what it looks like to win with a perfectly tailored CPQ app in our new eBook.