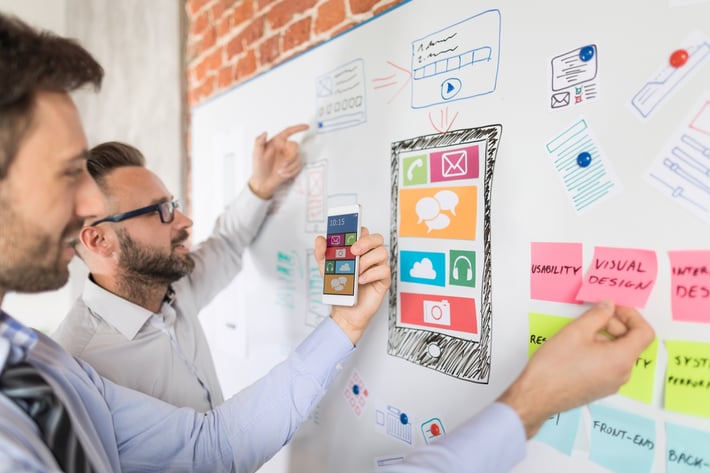 We've all been there. Business teams request some new functionality, declaring it essential to market domination and performance. IT teams listen, believe they know what is being asked, set up a project plan and build something.
Sadly, the proud result is something the business teams do not even recognize as their own idea. Ill will results on both sides, stalling the project and creating even more strident business and timeline demands.

Crossing the communication gap between business and IT has sunk many strategic projects. Frankly, translating business requirements into code is a tricky job, and often a slippery slope - potentially holding up an application development project for months.

What if another scenario was possible? What if the application developer could listen, advise AND create at the same time... literally bringing the idea to life in the requirements meeting and ensuring that business teams not only communicate well, but immediately see the implications of their requests.
That idyllic, collaborative experience can happen today with low-code platforms.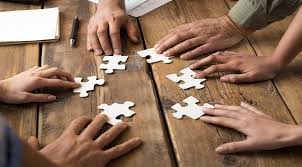 Low Code Ideation: Sketch, Build, Launch!
The process is the same: Application developers encourage business leaders or clients, who are not programmers, to explain their application idea and its characteristics in business terms. Through effective questioning to get to the core user experience and outcomes, the developer in turn translates these elements into something that can be realized in code. There is no need for diagrams or whiteboards, because the developer can code the application while the inputs are being given, allowing the idea to come to life immediately in a (near) working app.
Forget the whiteboard or visualization tool.
Using a low code platform, with the developer at the wheel, together the two teams now sketch the application visually in a digital tool that is built into the platform. The majority of the application is literally created in real time, in parallel with the sketching. In fact, features and attributes can be tested at this "ideation" phase, helping business teams refine their requests and understand the user experience.
Everyone gets excited, and better yet, the application developer keeps scope in check and data security in the forefront. When the IT team comes back in a few weeks - or even hours! - with a more robust beta version, the application is already taking shape to address exactly what the business needs.

Common examples of applications built in this rapid, collaborative way using the Flowfactory general purpose platform include:
Sales support systems, like mobile dashboards for field data inputs (e.g. an update to a customer record after a sales or service visit)

Administrative systems, like an employee training tracking and collaboration tool

Applications to test new products and ideas, like a beta version of a new product feature that a particular client finds necessary.
Literally, any business application that you can dream can be built on a low-code platform.


Consider the benefits of this approach over traditional rapid development visualization tools:
Instead of a static picture, the application design is actually a working application.

Developers take a platform approach, with dozens or hundreds of applications housed together on the low-code "virtual layer" that links to underlying legacy systems and data warehouses. This ensures considerations for data security, portfolio management integrity and data integration are reflected in every application design. No more rogue code!

All applications run on the platform, with updates automatically applied to all for all applications.

Consistent with larger trends of increasingly automated programming, this approach addresses the business expectation for rapid development timelines.
Download our free whitepaper about Low-code in Swedish. A guide to technology that can dramatically increases the speed of application development and at the same time enables harmonization of the application portfolio.
---